*This article may have affiliate links, which means we may receive commissions if you choose to purchase through links we provide (at no extra cost to you). For more details, please read our privacy policy/affiliate disclosure. Thank you for supporting the work we put into this blog!
What Are The Best Activ­i­ties To Do After School?
Schools are here, and your lit­tle ones come from school after a long day spend­ing most of it in learn­ing and reading.
They need to have a break from that, they need some fun, like watch­ing their favourite show, movie or youtube channel!.
What you are look­ing for is intro­duc­ing some­thing that might devel­op their think­ing and keep their mind stim­u­lat­ed. But dis­tract­ing them to some­thing else they don't have any inter­est in doing is a big challenge!
Today, we came up with some ideas for the best after-school activ­i­ties that might help you get them excit­ed and keep them inter­est­ed in some­thing that might help expand your child's growth, learn­ing, and skills out­side the school!
Along with some tips for par­ents to have the best after-school activ­i­ties expe­ri­ence!
List of best after-school activities
1- Sports ( Soccer, baseball, Karate, Swimming and more!)

Sports have been con­sid­ered for years as the best after-school activities.
Sports can cre­ate bonds and friend­ships among young ath­letes. Youth sports often allow kids to inter­act and devel­op social skills in an envi­ron­ment that is less 'super­vised' and struc­tured than school.
Also, it helps them to real­ize their respon­si­bil­i­ties. As ath­letes mature and age, espe­cial­ly in indi­vid­ual sports, they start to under­stand that achiev­ing their goals is their responsibility.
Train­ers and team­mates can help sup­port young ath­letes, but ulti­mate­ly the ath­lete decides to get up ear­ly for a morn­ing work­out, eat in a way that helps them achieve their goals, and prac­tice just as hard as they compete.
Once an ath­lete dis­cov­ers this sense of self-respon­si­bil­i­ty through sport, they'll real­ize it applies out­side of it, too. For exam­ple, they'll learn that not doing well in school isn't the teacher's fault and that it's up to them to put the time and effort in to improve their grades.
It builds your kids' con­fi­dence. Join­ing a dif­fer­ent sport from what their friends are doing also builds greater self-aware­ness and con­fi­dence in their abil­i­ties. Also, it pre­pares them for life after high school, where they can be will­ing to go their way, regard­less of what oth­ers are doing.
2- Dance
Danc­ing can make your kids feel phys­i­cal­ly refreshed and improve their mood, tack­ling seri­ous issues, includ­ing anx­i­ety and depres­sion. Group danc­ing is a tool to release dai­ly stress, a dis­trac­tion from every­day wor­ries and an out­let for imag­i­na­tion and emotion.
Being part of a group activ­i­ty, such as learn­ing a dance rou­tine, pro­motes the impor­tance of team­work and devel­ops the abil­i­ty to work suc­cess­ful­ly in a group environment.
The process also helps a child learn patience, lis­ten­ing and lead­er­ship skills as they start to help each oth­er with learn­ing and prac­tis­ing the steps. They also learn to accept vul­ner­a­bil­i­ty, that it is okay not to do every­thing the first time, and that you should feel con­fi­dent enough to ask for help from the teacher or anoth­er student.
3- Go For a Walk!
Every walk is an oppor­tu­ni­ty for chil­dren to learn about the nat­ur­al world. Walk­ing around the neigh­bour­hood with your kid, there will always be some­thing new to explore.
To make them more excit­ed about that, pre­pare some paper and crayons so they can draw what they can see; for old­er kids, you can check your local library for books that will help chil­dren learn more about ani­mals, plants, and what­ev­er else they observe. And after a week or so of watch­ing. Please encour­age them to cre­ate a newslet­ter about what they saw and put it on the fridge to make them proud of what they did!
4- Foreign Language Education
A for­eign lan­guage will help a child con­nect with mul­ti­ple new peo­ple. They can also devel­op their ana­lyt­i­cal skills. And with the world mov­ing towards a tech-based future, know­ing a lan­guage will equip them for bet­ter jobs too.
5- Create an Obstacle Course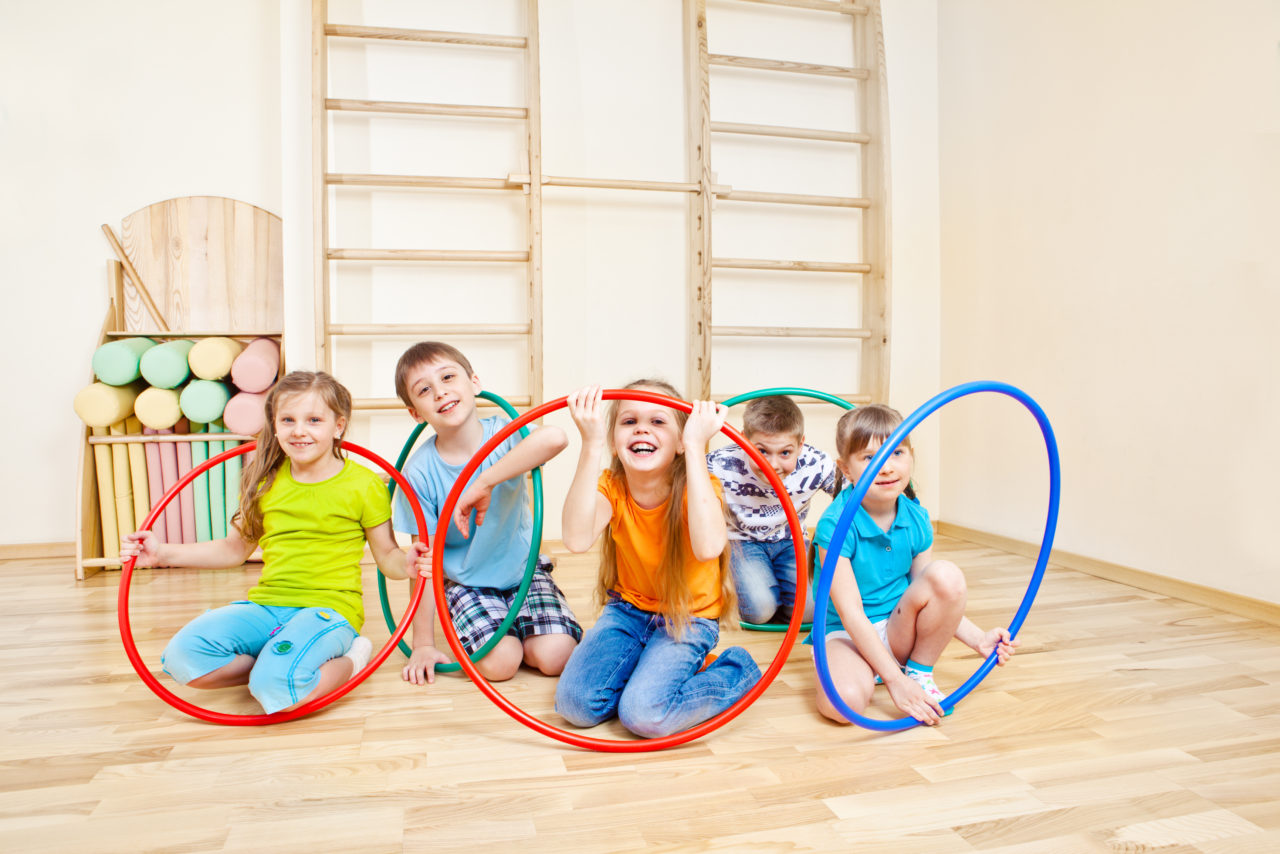 It is hard to go out­side in win­ter, so we need ways to burn off that ener­gy inside!
Use house­hold items like couch pil­lows or sheets to cre­ate an obsta­cle course and a fun sto­ry to go along with it — for exam­ple, the kids have to bal­ance on the books and not touch the "lava" (floor). You can arrange some hula hoop rings around and ask your kids to jump around and set a time watch to make it more challenging!
Prac­tice math facts while crawl­ing and walk­ing through an indoor obsta­cle course. You can adapt the focus of the course depend­ing on what you want the kids to explore – num­bers, words, etc. As for the num­ber, you can all count togeth­er while they are jump­ing on the hola hoop or for let­ters; you can blow a set of bal­loons with some let­ters inside and ask them to guess the let­ter inside each bal­loon before pop­ping it!
6- Cooking
Cook­ing is a valu­able life skill that teach­es chil­dren about nutri­tion and food safe­ty and builds math, sci­ence, lit­er­a­cy, and fine motor skills.
The best way to teach kids about eat­ing right is to get them into the kitchen to pre­pare healthy meals togeth­er. Also, cook­ing is a cre­ative out­let and helps every child feel accom­plished and proud.
We all want our sons and daugh­ters to be inde­pen­dent and self-reliant. So keep away your fear of mess and start think­ing about safe­ty rules to make kid-friend­ly recipes like a mini piz­za, fruits and veg­etable kebab or fresh fruit popsicles.
7- Story-Telling
Sto­ry­telling has been a tra­di­tion­al thing for years in almost all fam­i­lies. But now, with Social Media and glob­al tech­nol­o­gy, chil­dren aren't enjoy­ing this love­ly art form as much.
Make some effort to choose the right sto­ry for your kids to instill val­ues deep inside their hearts from patience, self­less­ness and empathy.
Sto­ry-telling makes them under­stand var­i­ous cul­tures, improves their lis­ten­ing, speak­ing and over­all lan­guage skills and encour­ages creativity.
Anoth­er thing you can do is ask them to have the lead and be the sto­ry­teller. Encour­age them with some tips like: " Tell me a sto­ry about the boy who helps the old man to have a seat on the bus" or " tell me a sto­ry about a girl who saves her friends."
Sto­ry­telling is great because it helps them learn to devel­op an idea, put a begin­ning, mid­dle and end to a sto­ry, and oth­er impor­tant prewrit­ing skills.
8- Encourage Them To Create!
Kids have exten­sive imag­i­na­tion, and they love to cre­ate. Encour­age that by giv­ing them some mate­ri­als like wood­en sticks, feath­ers, beads, colour­ful papers, plas­tic scis­sors, and glue and tell them to make a bird or colour­ful frame with the wood­en sticks and the beads and watch them create!
9- Go To The Library
Libraries offer books for all ages and inter­ests under one roof – from board books for babies to pic­ture books for young chil­dren and nov­els and infor­ma­tion books for old­er chil­dren and adults.
Week­ly or biweek­ly trips to the library help you and your chil­dren make a reg­u­lar "date" with books, and so you all get into the habit of read­ing – some­thing that your chil­dren can enjoy for the rest of their lives!
Also, the library is a peace­ful place for old­er chil­dren to do their home­work. It's qui­et, and there are plen­ty of books to help them research school projects and assignments.
10- Volunteer Together
Vol­un­teer­ing is more than just an activ­i­ty for high school or col­lege stu­dents earn­ing cred­it; it's a chance for chil­dren to get involved at a young age. Giv­ing back teach­es life skills and intense empa­thy while giv­ing chil­dren a voice in the community.
Con­sid­er this: col­lect­ing food for a local food bank could be a chance for your child to learn how to orga­nize mate­ri­als by type, expi­ra­tion date or brand name.
Clean­ing up garbage in a park can show them the val­ue of work­ing as a team and how to come togeth­er to get an impor­tant job done effi­cient­ly, whether it's work­ing with ani­mals or a local shel­ter. Vol­un­teer­ing gives your child the chance to learn essen­tial life lessons in a safe environment.
Final­ly, and of course: vol­un­teer­ing is a sig­nif­i­cant boost when it comes to col­lege. Vol­un­teer­ing expe­ri­ence on col­lege appli­ca­tions shows schools your child is a val­ued mem­ber of soci­ety who con­tributes to their community.
Start­ing kids on the vol­un­teer­ing track at a young age gives them the chance to be even more involved, get more back­ground expe­ri­ence for their resumes and estab­lish per­son­al con­nec­tions for poten­tial rec­om­men­da­tion letters.
11- Sidewalk Chalk
After spend­ing all day inside and focus­ing, it is great to spend some time out­side after school.
Start by your­self draw­ing any­thing with the chalk on the side­walk, and you are going to find your kids fol­low­ing with their lit­tle hands. Encour­age some edu­ca­tion­al prac­tice by writ­ing some let­ters, num­bers and even words!
12- Board Games
Chil­dren love to play games, but with so many new elec­tron­ic devices over good old-fash­ioned board games, it is great to encour­age them to put their Ipads/tablets aside and have a more com­mu­nal expe­ri­ence! Snakes and Lad­ders, Monop­oly (and many oth­ers) can be great fun and edu­ca­tion­al too!
13- Singing
Kids like to sing, encour­age them to do so even if you think that they don't have a tal­ent. express­ing them­self is very impor­tant to feel com­fort­able in deal­ing with you later!
Each kid will have many ways to express them­selves. Some kids are shy and pas­sive. Some are very active. So how do we help the kids express them­selves? Singing is con­sid­ered an excit­ing way. Singing with music brings hap­pi­ness and allows peo­ple to express dif­fer­ent emo­tion­al shades in life. You can try this way to teach your kids to express themselves.
14- Colouring
Always start by your­self, have a piece of paper and some colours and start to draw, they are going to fol­low you and to make it more inter­est­ing, plan for a con­test for the best drawing!
15- Music, Piano
Music is an essen­tial part of every child's devel­op­ment. A great song can often light up their eyes, encour­age them to move around and dance, and even help instill a sense of confidence.
We can enjoy the ben­e­fits of music from the moment we're born. Although a good dose of Beethoven is prob­a­bly not increas­ing our brain­pow­er, it's enjoy­able and beau­ti­ful. From the pure plea­sure of lis­ten­ing to sooth­ing sounds and rhyth­mic har­monies to gain­ing new lan­guage and social skills, music can enrich the lives of chil­dren and the peo­ple who care for them.

Some tips for Best After School Activities Experience
1- Ask your child and make Sure It Works For You
To find the best activ­i­ty to engage and stim­u­late your child, ask what they want to do after school. Make a short­list of activ­i­ties with your child, and don't just include what you think they will enjoy doing it like if they have extra ener­gy, ath­let­ics will help with that and the same if your daugh­ter dis­cov­ered that she would be a fan­tas­tic bal­let dancer!
And always keep in mind to have those class­es work with your sched­ule; you don't want to stress your­self while you pick them up and relieve them over to make them frus­trat­ing for putting you under stress.
2- Don't Overschedule
Your kids still need a con­nec­tion with you; make sure you see and talk to your kids after school about what hap­pened dur­ing their day.
Do not over-sched­ule them, and be sure to pri­or­i­tize fam­i­ly con­nec­tions. That means keep­ing activ­i­ties to two or three times a week after school.
6- Safety Is Your First Priority
It's always best to reg­is­ter for as many after-school activ­i­ties at the child's school as pos­si­ble because this is an envi­ron­ment you know is safe.
So if you're reg­is­ter­ing them for some­thing out­side the school ecosys­tem, don't just dri­ve off. Hang around, watch, and make sure it's a place you can trust.
Are peo­ple tak­ing care of this? Does this feel safe? A lit­tle Googling and con­tact­ing the cen­ters can also go for more reassurance.
Lastly!
Best after-

school activ­i­ties

pro­vide phys­i­cal and psy­cho­log­i­cal safe­ty, sup­port­ive men­tor­ing, oppor­tu­ni­ties to belong, and oppor­tu­ni­ties to build skills that always pos­i­tive­ly influ­ence your kids' per­son­al­i­ties. Go for it, and you will be reward­ed in the future with a smart, under­stand­ing and great teenager!