*This article may have affiliate links, which means we may receive commissions if you choose to purchase through links we provide (at no extra cost to you). For more details, please read our privacy policy/affiliate disclosure. Thank you for supporting the work we put into this blog!
Today's dig­i­tal space has neces­si­tat­ed once more; the need to be skilled at writing.
While the use of emoti­cons, hash­tags, and short-term abbre­vi­a­tions on social media might have seem­ing­ly killed the need for writ­ing good gram­mar, it remains an art you have to hone.
A good write-up devoid of errors and mis­takes is an excel­lent way to stand-out in a world where pris­tine writ­ing seems to be the order of the day. If that be the case, you need a help­ing hand in proof­read­ing your arti­cles, blog posts, let­ters, or what­so­ev­er form of write-ups you have pre­pared. What bet­ter way to do so than through Gram­marly?
This gram­mar and spelling check­er tool for what it's worth can save you the embar­rass­ments of mak­ing write-ups rid­dled with unfor­giv­able typos and gram­mat­i­cal errors.
While sev­er­al users jump at the free ver­sion, many oth­ers can't decide on whether get­ting a paid ver­sion (Gram­marly Pre­mi­um) is the right choice for them.
Let us take a look at some of the dif­fer­ences between both ver­sions.
Free Grammarly Vs. Grammarly Premium
The free ver­sion of the spell check­er tool con­tains gram­mar and spelling checks. It miss­es out on oth­er fea­tures like a pla­gia­rism detec­tor, an advanced gram­mar check­er, and some con­tex­tu­al gram­mar suggestions.
How­ev­er, it is still pret­ty great, unlike some oth­er prod­ucts where the free ver­sion is infe­ri­or. Putting things in per­spec­tive, the free ver­sion is ide­al only for writ­ers who are work­ing on a lean budget.
In con­trast to its free ver­sion, Gram­marly Pre­mi­um pro­vides detailed infor­ma­tion on your gram­mat­i­cal errors in a pop-up box posi­tioned at the right-hand of your screen. It also pro­vides some writ­ing insights and gram­mat­i­cal sug­ges­tions based on some set goals iden­ti­fied on its interface.
With Gram­marly Pre­mi­um, you get gram­mar and spelling checks, vocab­u­lary enhance­ment; genre-spe­cif­ic writ­ing style checks; pla­gia­rism detec­tor; punc­tu­a­tion cor­rec­tions; con­tex­tu­al gram­mar checks, all in one pack­age. For the most part, it fix­es more errors and mis­takes than the free version.
In the most recent past, Gram­marly rolled out a new install­ment referred to as Gram­marly Busi­ness Ver­sion. In addi­tion to the fea­tures con­tained in Gram­marly Pre­mi­um, the busi­ness ver­sion con­tains some addi­tion­al fea­tures like a cen­tral­ized billing sys­tem, 24/7 pri­or­i­ty email sup­port, user man­age­ment, and admin con­trols for secu­ri­ty and pri­va­cy of your team's work, as well as, a mon­i­tor­ing tool for not­ing engage­ment trends.
This ver­sion of the spell check­er tool costs about $15monthly for every mem­ber and is a viable alter­na­tive if you are a team.
For obvi­ous rea­sons, our review will be cir­cling the pre­mi­um ver­sion. It has a myr­i­ad of advan­tages over the free ver­sion; hence, it is the rec­om­mend­ed ver­sion for writers.
That said, there remains a beg­ging ques­tion need­ed to be answered – Why Gram­marly over all oth­er spell checkers.
Why Grammarly?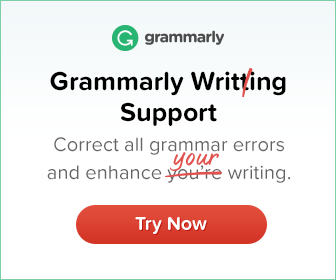 Gram­marly has been embraced by a lot of writ­ers for the out­stand­ing ben­e­fits it presents to its users. Because of these ben­e­fits, it has become more pre­ferred to most oth­er spell check­er tools. High­light­ed below are some of Grammarly's pros.
1- Real-time grammar correction
That is, per­haps, the most impor­tant pro of Gram­marly. Its pre­mi­um ver­sion makes edit­ing and error check quite easy. Rather than draft out lengthy texts and run­ning your checks after that, you can spot your errors as soon as they are made.
That might not seem such a great deal to so many con­sid­er­ing that you could still make the spell and gram­mar checks after­ward. How­ev­er, spot­ting these errors as soon as they are made and mak­ing ade­quate cor­rec­tions would pro­duce a clean­er final result. As a plus, it is an auto­mat­ic fea­ture. That is, you need not click a but­ton for Gram­marly to run its real-time checks.
2- Accuracy
This gram­mar soft­ware is way more accu­rate than most oth­ers in the mar­ket. In some cas­es, it could mis­con­strue what you are try­ing to say, place punc­tu­a­tion marks where they ought not to be or where you do not nec­es­sar­i­ly need them. How­ev­er, it has a high rate of accu­ra­cy in general.
3- Customization
Even in its free ver­sion, Gram­marly is quite cus­tomiz­able. Putting things in per­spec­tive, you can do as much as turn it off while run­ning cer­tain web­sites, select a pre­ferred lan­guage, or add new words you fre­quent­ly use to its dictionary.
The lat­ter is par­tic­u­lar­ly inter­est­ing. If you have some words you fre­quent­ly use – for exam­ple, names of indi­vid­u­als, brand names, and abbre­vi­a­tions – you could add them to the dic­tio­nary, rather than those words been flagged incor­rect words by Gram­marly each time. If you choose to add a word to the dic­tio­nary, hov­er around it and click the "add to dic­tio­nary" but­ton in a pop-up box.
4- Ease of use
You do not have to be a pro­gram­mer or be par­tic­u­lar­ly excel­lent at using a com­put­er to have a good grasp of this gram­mar check­er soft­ware. In gen­er­al, it's as sim­ple as installing the app, plu­g­in, or brows­er extension.
Just like what obtains in Google Docs and Microsoft Word spellcheck fea­tures, Gram­marly under­lines the wrong words or gram­mar as the case may be, pro­vides you with the more cor­rect ver­sions, and goes a notch fur­ther by giv­ing you rea­sons why if you hov­er your cur­sor over it. It is ide­al for writ­ers who need brush­ing up in the gram­mar depart­ment but has prob­lems work­ing with more dif­fi­cult and com­pli­cat­ed software.
Hav­ing men­tioned all of its many ben­e­fits, the soft­ware still has an out­stand­ing lim­i­ta­tion. Grammarly's biggest lim­i­ta­tion is its inabil­i­ty to work with every­thing. Most notably is the fact that it doesn't work with Google Docs. How­ev­er, the com­pa­ny seems to be work­ing on this lim­i­ta­tion with a beta update.
How Accurate Is Grammarly?
There is no ques­tion that when you click on a gram­mat­i­cal error, the spell and gram­mar check­er explains the error made. All you need do is click on the sug­ges­tion arrow to get an insight into what the prob­lem is. The soft­ware iden­ti­fies a cou­ple of mis­takes and, besides, explains the errors.
In my review of the soft­ware, it helped me iden­ti­fy some errors like high­ly wordy sen­tences, use of incor­rect prepo­si­tions, mis­use of punc­tu­a­tion marks, spelling errors, overuse of pas­sive voice rather than active voice and a host of oth­er gram­mat­i­cal errors I might have over­looked dur­ing the time of writing.
After repeat­ed use of the gram­mar check­er, I was able to iden­ti­fy my bad writ­ing habits, which includ­ed end­ing sen­tences with prepo­si­tions, writ­ing wordy sen­tences, and using most­ly pas­sive voice. Iden­ti­fy­ing these fine points of gram­mar and improv­ing on them has helped me get bet­ter at my writing.
That is in con­trast with the built-in check­ers in Pages, Microsoft Word, and Scriven­er, which did not at any point in time sin­gle these out as bad writ­ing habits or things to be avoid­ed for a good write-up. In gen­er­al, it has made me bet­ter at writing!

Via What Platforms Can I Use Grammarly
Gram­marly offers a bunch of oth­er alter­na­tives oth­er than copy­ing and past­ing your blog post, e‑book or let­ter into a textbox to check for its gram­mat­i­cal cor­rect­ness. If this were so, it would eas­i­ly pass as the worst gram­mar check­er ever.
The gram­mar check­er tool has a lot of oth­er con­ve­nient ways to use it. How­ev­er, you would need to be con­nect­ed to the inter­net to use it, as it is an inter­net-based tool.
Desktop app
You could check your arti­cle, blog posts, and oth­er writ­ing forms through a desk­top app, pro­vid­ed you use the Mac or Win­dows

OS

. Hav­ing down­loaded the app on a sys­tem by vis­it­ing the down­load page and fol­low­ing the list­ed instal­la­tion instruc­tions, the tool can then be used very much like its online ver­sion.
Microsoft Word
That is an enthralling way of using the Gram­marly tool. You could use a Gram­marly add-in togeth­er with your Microsoft Word appli­ca­tion. How­ev­er, this is only a pos­si­bil­i­ty if you are run­ning the Win­dows

OS

.
To do this, vis­it the add-in page and fol­low the duly the instruc­tions giv­en to add it to your Microsoft Word appli­ca­tion. Once the plu­g­in is prop­er­ly added, it checks your writ­ing in real-time (that is, make cor­rec­tions on gram­mat­i­cal errors and mis­takes as soon as you make them).
That is an easy way to use the check­er tool. It is imper­a­tive to point out here that you need to be con­nect­ed to the inter­net while using the Microsoft Word package.
Browser Extension
That is one of the eas­i­est ways – if not eas­i­est – to use Gram­marly. You could browse for the gram­mar check­er tool in Google Chrome's web store or fol­low the link to the exten­sion pro­vid­ed on the home­page of Grammarly.
You can add the Gram­marly exten­sion to your Chrome brows­er as you would with any oth­er exten­sion, and it kicks into work almost immediately.
This exten­sion works with Gmail and even Google Docs, as well as social media plat­forms like LinkedIn, Face­book, and Twitter.
Final Take!
Gram­marly com­petes favourably with sev­er­al oth­er com­peti­tors like ProWritin­gAid, WhiteSmoke, and Ginger.
Although these alter­na­tives are cheap­er than Gram­marly and, in some cas­es, have addi­tion­al fea­tures, for exam­ple, Gin­ger, with its inbuilt lan­guage trans­la­tor and ProWritin­gAid with its more com­pre­hen­sive feed­back sys­tem. Still, none is eas­i­er and more intu­itive to use than Gram­marly. Indeed, it is more stream­lined, ele­gant, and func­tion­al than most of its oth­er competitors.
That said, you can­not blind­ly trust Gram­marly, but should use the tool with a sense of what is cor­rect or isn't. It isn't out­right­ly per­fect and does­n't work bet­ter than a human proof­read­er (

FYI

, you can even hire a human proof­read­er through Gram­marly). How­ev­er, it is the best gram­mar check­ing tool out there and a must-have for every writer.